2020 Annual Fiscal Service Letter to Chief Financial Officers
Dear Colleagues,
In response to the Coronavirus pandemic, the government is providing relief to American citizens, communities and businesses on an unprecedented scale. Federal agencies have expanded, accelerated and transformed how they deliver services to the public.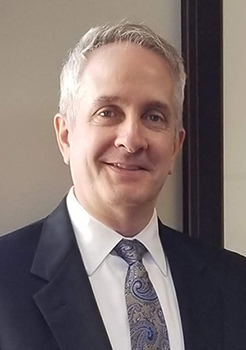 Tim Gribben, Commissioner
Department of the Treasury
Bureau of the Fiscal Service
Although the pandemic has radically changed our daily lives, I recently resumed my meetings with federal Chief Financial Officers - virtually, of course. I have heard concerns of federal agencies, especially about the burden placed on their operations during these challenging times.
The pandemic has confirmed the value of leading with a clear vision of the future. Our vision of all-electronic transactions has enabled the government to disburse over 150 million relief payments when they were urgently needed. The secure and resilient infrastructure that we have been working toward has allowed the government to finance critical operations while physical offices were closed. These are just two examples.
We advance toward our future vision by setting near-term, measurable goals. Each goal is a stepping stone that enables further improvements in the years ahead.
We have made progress toward the goals we set two years ago. The citizen can now view more detailed information on the government's financial operations at the new website, FiscalData.Treasury.gov. Fiscal's recent designation as the Quality Service Management Office for financial management is an important step toward a marketplace of standard financial services for federal agencies.
Attached are the goals we have set for fiscal year 2021. I hope you will take a moment to review them and share with your colleagues.
In the year ahead, I will continue meeting with agency CFOs. Your input will guide our next set of near-term goals to ensure they are responsive to the needs of federal agencies.
I look forward to working with you as together we shape the future of federal financial management.
Sincerely,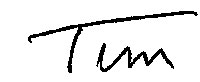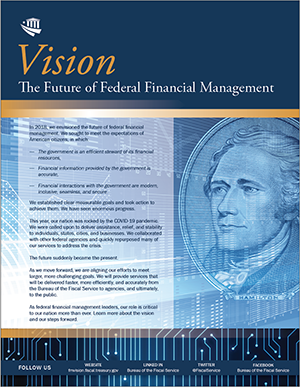 Download this four-page PDF to learn more about the Future of Federal Financial Management and its goals.
Download Statement
Previous Annual Fiscal Service Letters to Chief Financial Officers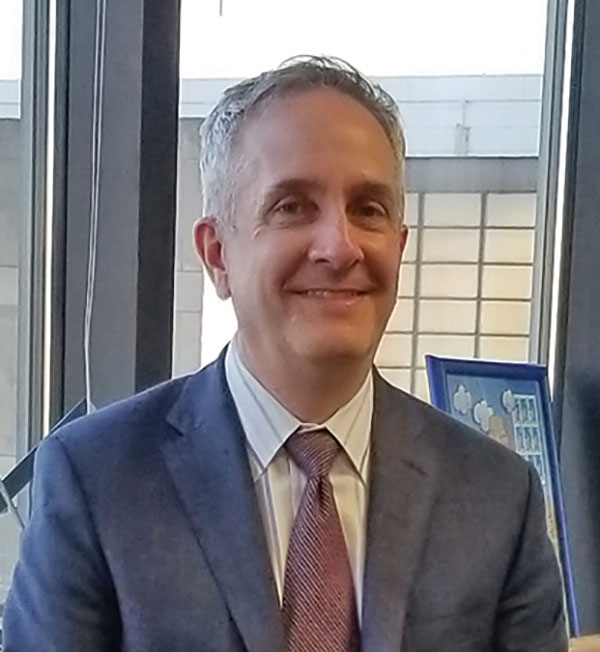 12 initiatives for disbursing, collecting, reporting, and expanding services
Annual Fiscal Service Letter to Chief Financial Officers
08/01/2019
Click to learn more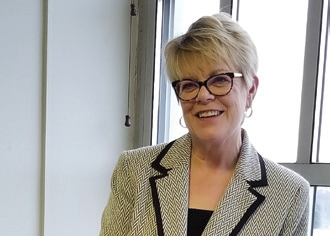 Ten initiatives for disbursing, collecting, reporting, and expanding services
Annual Fiscal Service Letter to Chief Financial Officers
08/01/2018
Click to learn more