Transformation Stories
Federal Financial Management and the Pandemic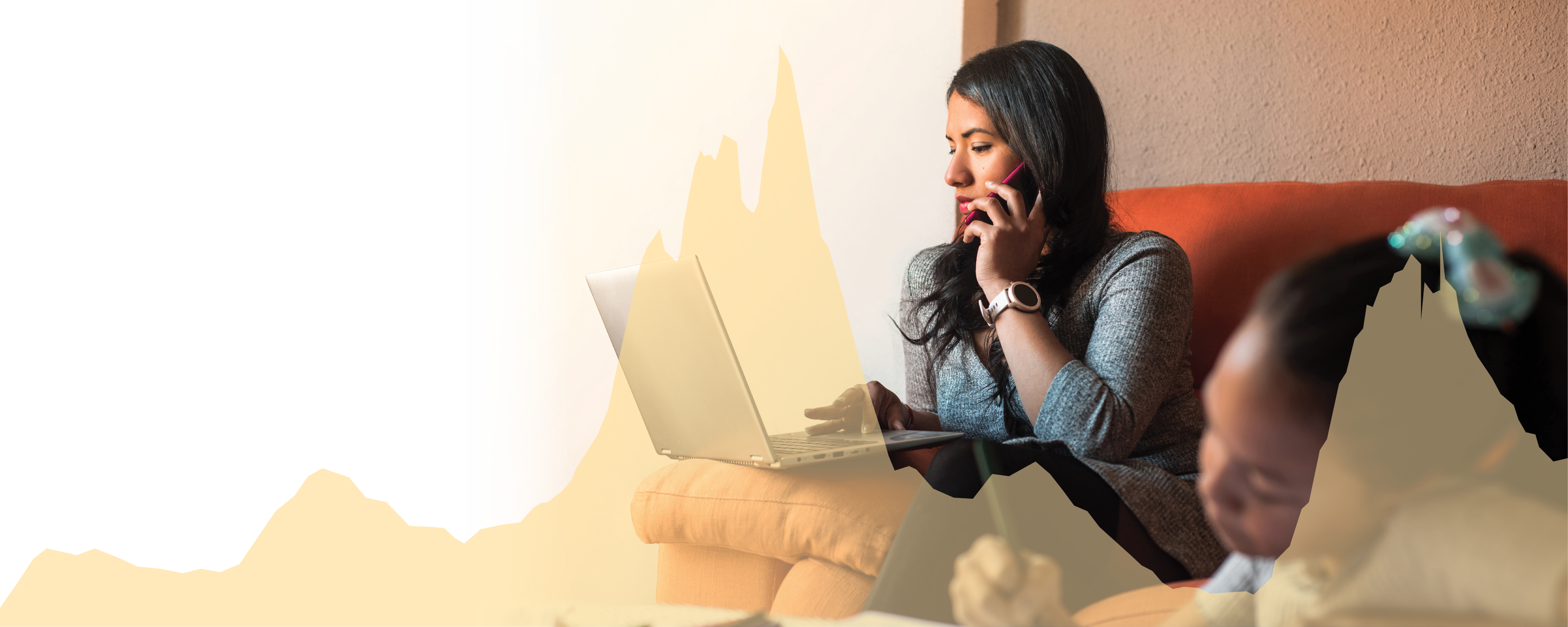 For the past two years, the federal government's response to the economic impact of the pandemic illustrated the importance of agile financial management. In 2020 and 2021, Fiscal Service was called on to support many programs of the Coronavirus Aid, Relief, and Economic Security (CARES) Act, Coronavirus Response and Relief Supplemental Appropriations Act (CRRSA), and the American Rescue Plan. Fiscal Service's high-volume disbursing processes enabled the government to implement the law and provide relief to millions of Americans affected by the pandemic. This included:
Nearly $829 billion of Economic Impact Payments — totaling more than 489 million payments — were delivered to Americans, including more than 16 million pre-paid debit cards directly to families, helping them put food on the table, care for their children, and stay in their homes.
$395 billion in emergency funding was disbursed to state, local and tribal governments to meet immediate pandemic response needs and to make long-term investments in the recovery, equity, and prosperity of communities.
$92 billion in Advance Child Assistance Tax Credit payments were made to families with children for food, clothing, other expenses.
$64 billion was disbursed to critical industries including airlines, motor coaches, school buses, and passenger vessels that faced unprecedented challenges during the pandemic.
$42 billion was delivered to local governments to support housing and rental assistance programs to help families to avoid evictions and stay in their homes.
Innovation & Agility: Built on a Solid Foundation
To implement key sections of the Coronavirus Aid, Relief, and Economic Security (CARES) Act, CRRSA, and the American Rescue Plan, Fiscal needed to adapt in a rapidly changing environment to distribute trillions of dollars to millions of Americans. Fiscal Service's proven ability to deliver served as a critical foundation upon which to take on new challenges.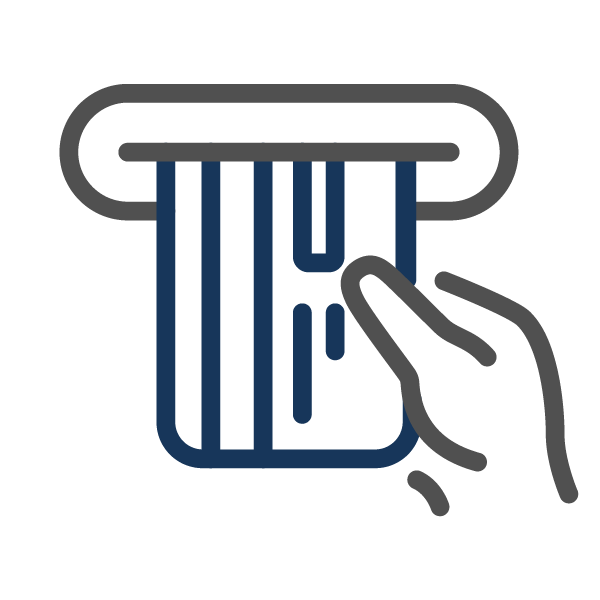 Pre-paid debit cards to reduce check payments
By re-purposing the existing US Debit Card program, Fiscal issued over 16 million pre-paid debit cards to replace paper checks for Economic Impact Payments (EIP) in 2020 and 2021. Citizens got their relief payments securely and avoided check cashing fees.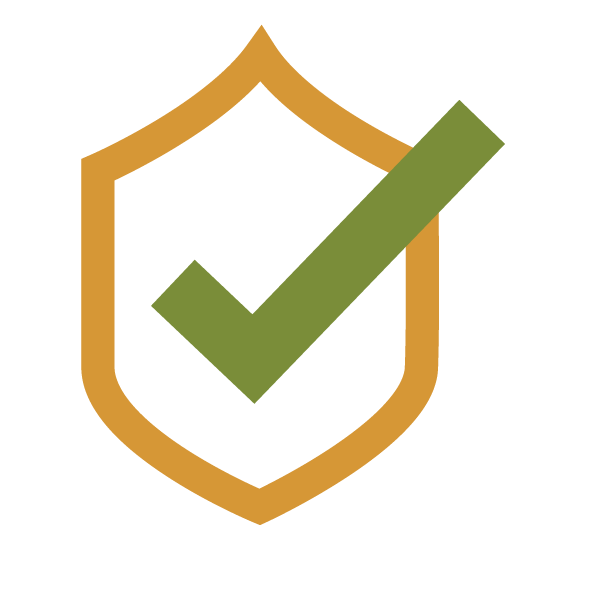 New controls that reduced improper payments
Fiscal used a new service to confirm bank account information of EIP and Advance Child Tax Credit (ACTC) recipients to ensure payments were delivered accurately. This resulted in a 66% reduction in returned payments and prevented millions of improper payments.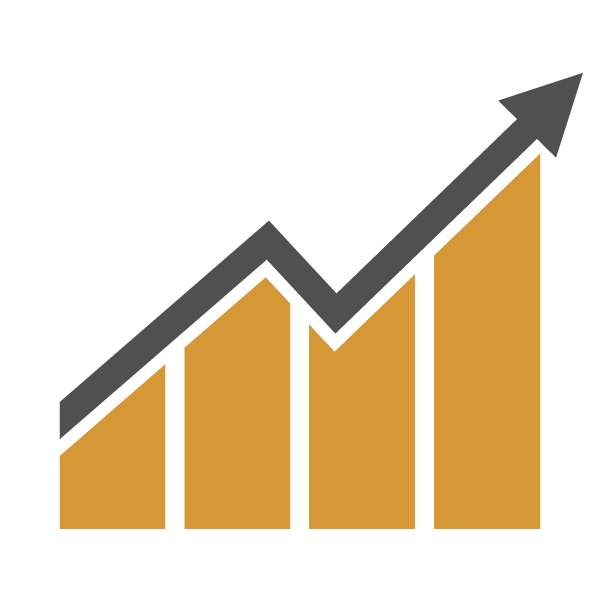 Faster relief payments using data analysis
Collaborating with other agencies, Fiscal was able to convert 70.2 million EIP and ACTC payments from check to direct deposit at a 99.7% accuracy rate. The faster, safer, and more secure electronic payments saved the government $33 million in check production costs.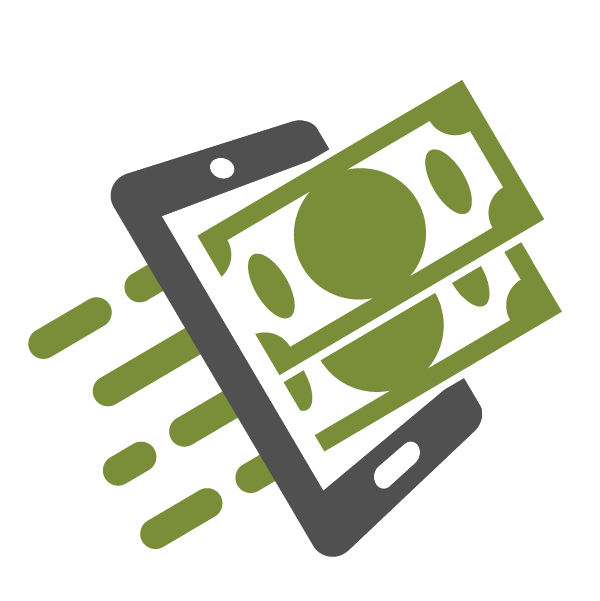 Transparency into trillions of relief spending with USAspending.gov
By consolidating inputs from all federal agencies, USAspending.gov allowed citizens to view how and where over $3 trillion in relief spending has reached communities in need. During 2021, 1.8 million people visited the site.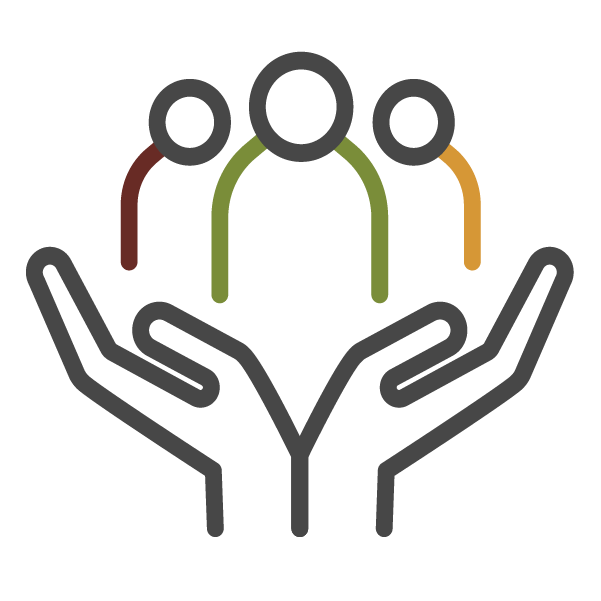 Processed relief applications with existing resources
Vendor payment and travel reimbursement services that Fiscal provides to other agencies were re-engineered to handle application review, disbursing, and accounting for new relief programs. This creative use of Fiscal's shared service capacity has disbursed almost $500 billion in relief for the transportation industry, American homeowners and renters, and state, local and tribal governments.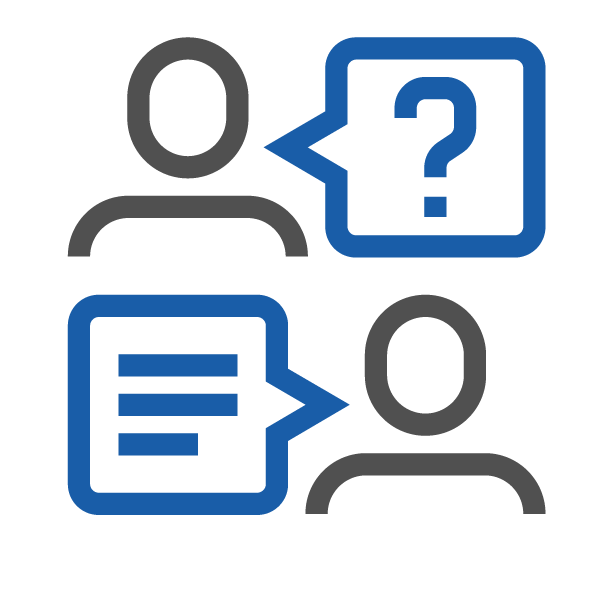 Response to customer needs with quick call center set ups
Fiscal repurposed its delinquent debt collection call center to answer questions from applicants for six new relief programs. Since June, the center has handled over 15,000 emails and 3,000 phone calls from state, local and tribal governments, housing authorities, airlines, and transportation providers.
Read Previous Stories
Our Vision
Working together for the future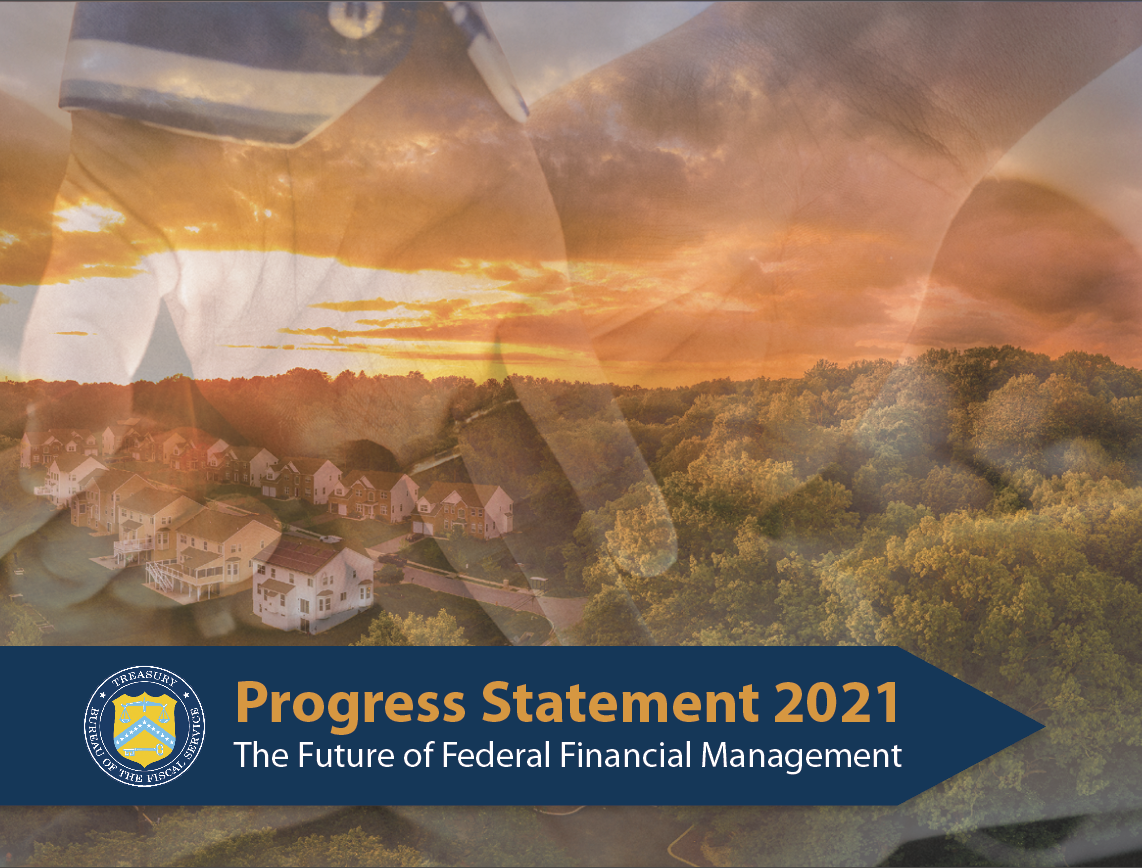 Fiscal's Progress Statement 2021 highlights our vision, strategy, and goals moving forward in federal financial management.
DOWNLOAD STATEMENT