Transformation Stories
The Future is Happening Now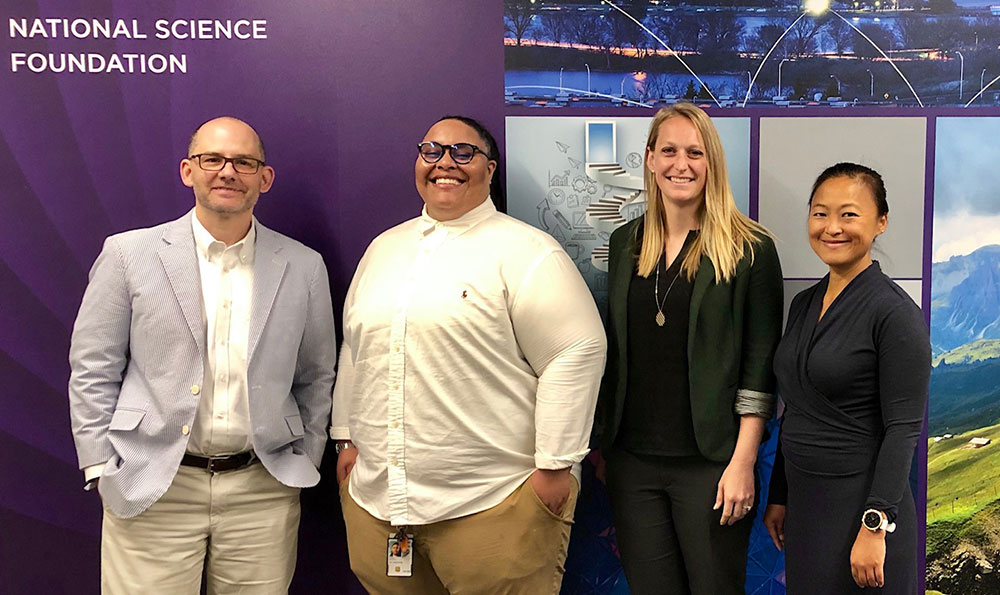 Mike Wetklow, DCFO, with Nicole Cyrus, Rebecca Magowan, and Margaret Moon of National Science Foundation.
How can the CFO community move beyond mountains of paper and into a strategic position to provide vital financial leadership and drive mission- improvement initiatives?
"We now have more bandwidth at the table," Mr. Wetklow said.
Ask Mike Wetklow, Deputy Chief Financial Officer at the National Science Foundation. He's putting robots to work.
"At NSF, we're using Robotic Processing Automation (RPA)," said Mr. Wetklow. "Much of an accountant's work involved reconciling and pulling data from spreadsheets. Instead of having piles of paper, we're using robots to go into data systems, reconcile records with other agencies, and do the work."
To get started, the NSF submitted a proposal to the Fiscal Service's Financial Management Innovation Program that annually solicits for small pilot or proof-of-concept projects that have the potential for improving the efficiency or effectiveness of federal financial management. NSF's RPA proposal was selected in 2018 and now three robots are at work — a small number, Mr. Wetklow noted. But there's much more in the NSF pipeline. Today's robots are designed to be part of the NSF's IT structure so the system can scale up in the future.
"We now have more bandwidth at the table," Mr. Wetklow said.
Adding Automation to the Workflow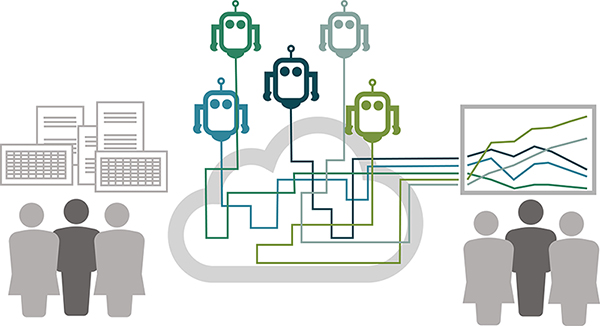 The NSF team explored ways to use Robotic Processing Automation in existing workflows. Robots can quickly and accurately extract data, fill out forms, and read and process information from multiple systems.
NSF processes thousands of grants for colleges, universities, and school systems. Processing payments for grant recipients involves numerous applications. It is also time consuming and requires coordination between grant participants, NSF, and Treasury's disbursement system.
"At NSF, we're seeing opportunities in our payment systems," Mr. Wetklow said. He also sees potential for RPA and distributed ledger technology or blockchain in accounting.
"We're envisioning the use of blockchain to follow the paper trail," Mr. Wetklow said. "RPA helps collect data, apply information to spreadsheets, and do the analysis and dashboarding."
For the CFO, that can mean timely, accurate assessments of programs to ensure they support an agency's core mission. The federal financial management workforce can shift away from burdensome transactions by offloading redundant, repetitive tasks, and focus on data analysis.
Working with Staff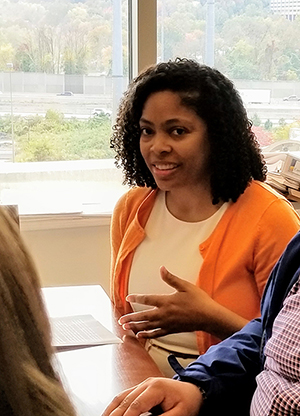 Patrice Cousins, NSF Accounting Section Head, discusses the use of RPA in NSF financial management.
Mr. Wetklow said that the most important component of starting with RPA was engaging the NSF Division of Financial Management staff from the beginning.
"We went to the staff and talked about workload, about what's on everyone's plate," he said. "The staff came up with ideas [of how RPA could be part of the workflow] and got excited about it."
Automation creates new opportunities for federal financial management employees. The Office of Personnel Management (OPM) has developed a new set of tools to redirect and reskill federal employees as technologies like RPA begin to transform workflows.
"Federal workers can be upskilled to high-value work that really engages them and has a direct impact on our mission," said Margaret Weichert, acting director of the OPM. "Federal agencies will have greater capacity to deploy workers, through reskilling efforts, to meet their most pressing, mission-critical needs."
Learn More:
Hear the entire Association of Government Accountant's podcast about the use of artificial intelligence, blockchain, and cyber data analysis in federal financial management.
Check out OPM's Accelerating the Gears of Transformation toolkit. Designed for executives, managers, and employees, the toolkits provide strategies, tools, and tips on workforce transitions as automation shifts workflows.
Learn more about the FM Innovation Program. FM Innovation Program 2019 winners will be announced soon. In addition, the bureau's Office of Financial Innovation and Transformation (FIT)'s Innovation Afternoon sessions provide industry representatives the opportunity to share innovation solutions that may address financial management needs.
Previous Transformation Stories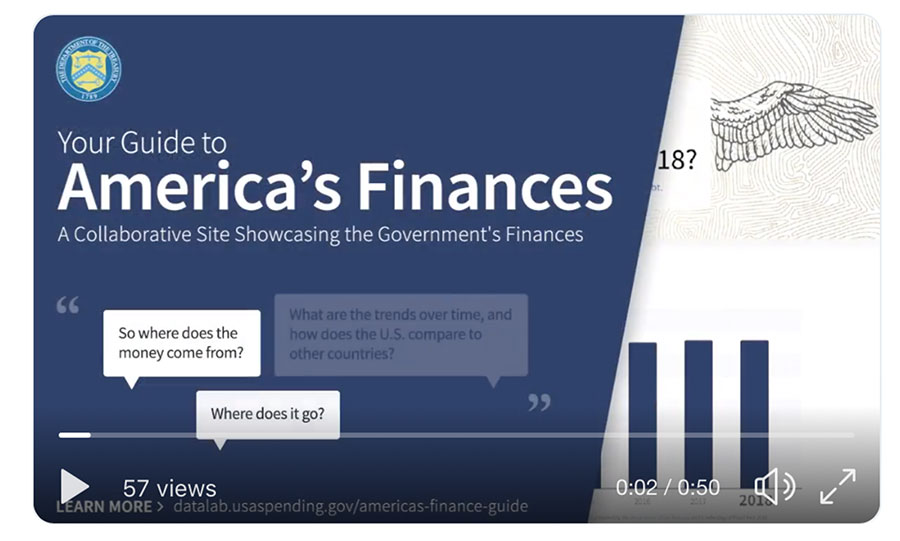 Explaining America's Finances:
Citizens Asked, Treasury Delivered
Your Guide to America's Finances has arrived! The guide, designed with the help of several hundred citizens, provides a comprehensive digital overview of the trillions of dollars collected and spent by the federal government each year.
Read Story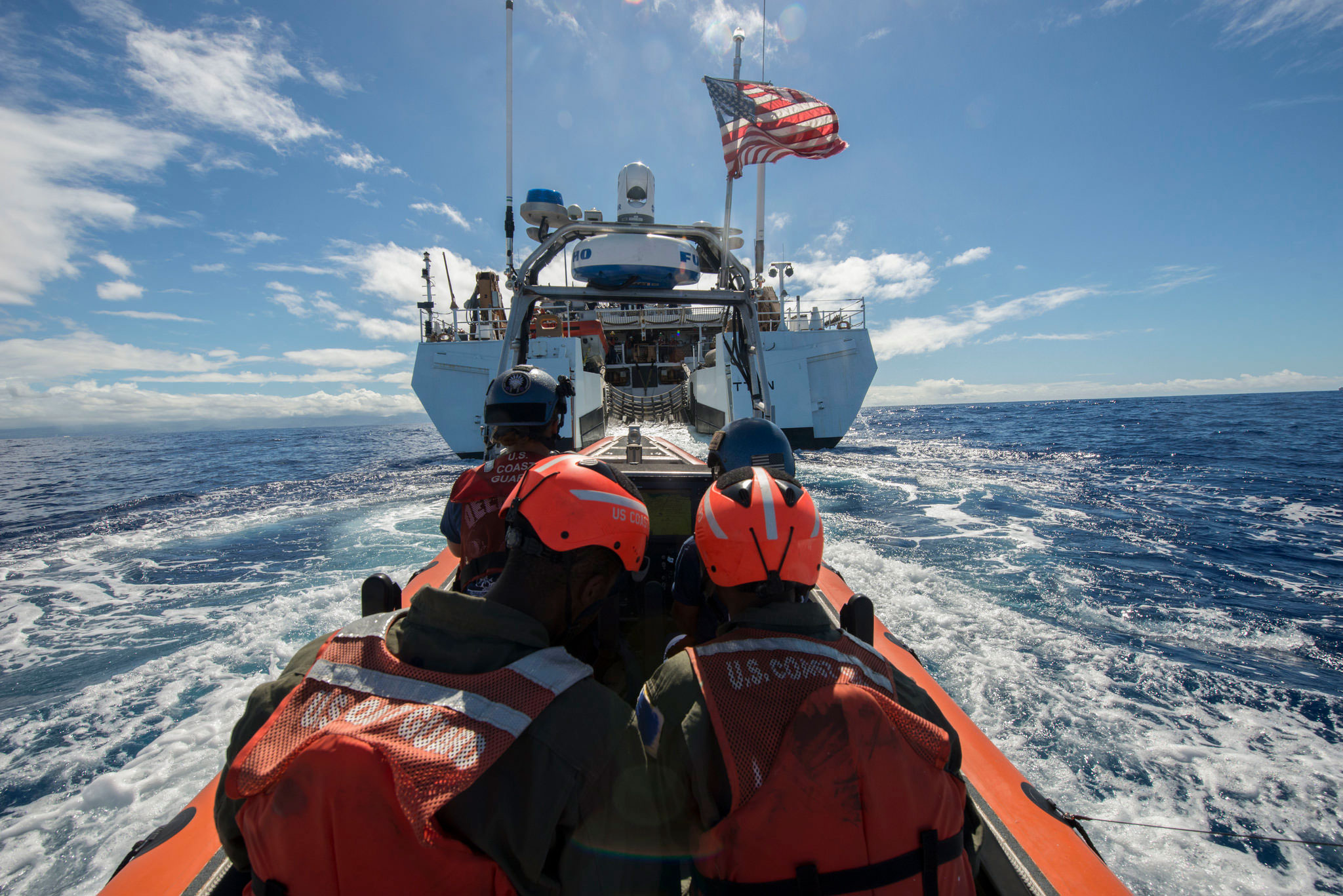 Paying the Coast Guard After the Shutdown: 44,000 Paychecks, 48 Hours
When the shutdown ended on January 25, 2019, Treasury's Bureau of the Fiscal Service made sure that 44,000 overdue salary payments were delivered to Coast Guard personnel by Monday morning.
Read Story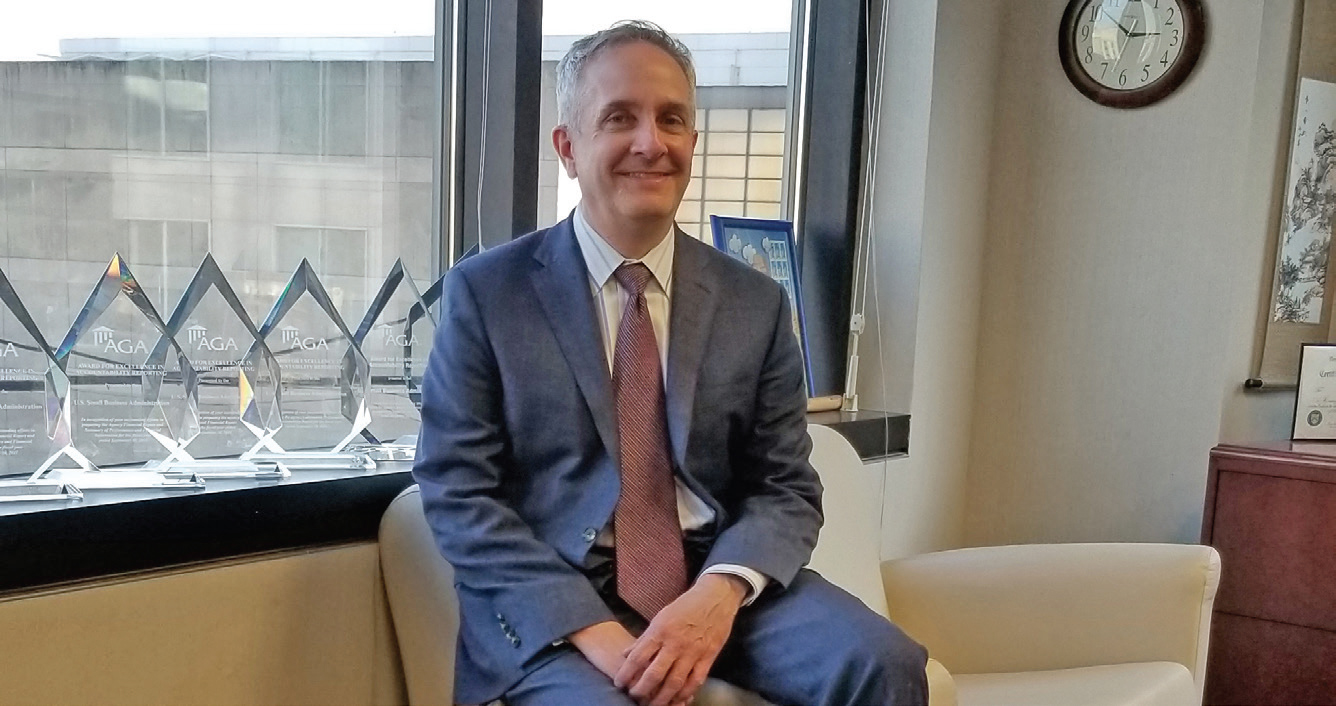 We call it data visualization.
For citizens, it's eye opening.
"With the DATA Act, we can now identify the geographic location of grants and combine that data with employment and census data to evaluate the true impact of our agency's programs."
Read Story