Transformation Stories
Great Adventures Start with E-Commerce at National Parks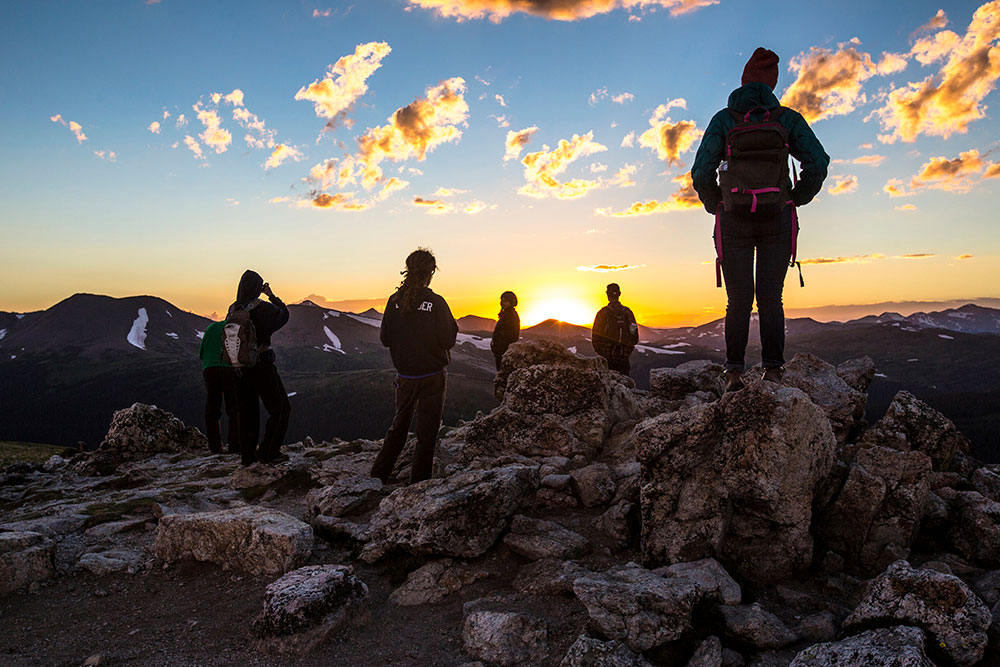 Credit: NPS Photo
About 15 years ago, the Denali National Park and Preserve in Alaska had a problem. Mountaineers from around the world wanted to climb Denali (formerly Mount McKinley). They needed permits. But the application process was difficult for many international climbers, who were located in different time zones and didn't speak English. Making phone calls was a challenge. Collecting payments was another hurdle.
The National Park Service (NPS) contacted the Department of Treasury for help. The solution: electronic forms and an online payment system.
That was just the beginning.
National Park Service and Pay.gov Partnership
Today, 330 million people visit our national parks. E-Commerce is threaded throughout the system, and much of it was developed through Treasury's Fiscal Service.
Each year, the NPS collects fees and provides permits at more than 400 parks, preserves, and historic sites, with many using Pay.Gov. They range from entrance fees to permits and payments from major vendors.
NPS is working to have digital methods of these payments collected using Pay.gov. The system offers the federal government an internet-based method to collect payments via the Automated Clearing House and credit card processing services as well as eWallet (PayPal, AmazonPay).
Using Pay.gov, the NPS allows individuals, groups, and businesses to pay for permits, licenses, and fees, and also settle bills at some parks. Businesses use Pay.gov to get a license to run a tour bus, a bike tour, or a kayaking event or even pay their utility bill.
Photographers and videographers from around the world can pay for permits to film at parks. Free Solo, last year's award-winning movie about Alex Honnold's attempt to climb El Capitan, was filmed in Yosemite National Park which uses Pay.gov.
NPS also offer a mobile payment app available from Google or Apple. When visitors want to pay their entrance fee they can download an app and simply show the park staff their receipt.
Easier to Administer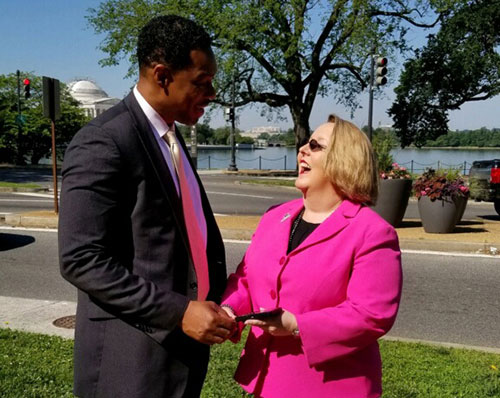 Treasury eCommerce specialists Terrance Smith and Mary Elizabeth Hendrix show a portable card reader with the Tidal Basin, a National Park, in the background. This reader is a replica of those used by the Minute Man National Park in Lincoln, MA. Park rangers use this device to collect guided house tour fees.
E-commerce solutions are well-suited to the demands of the NPS. Because NPS serves individuals from all over the world, as well as local and international businesses, being able to provide electronic payments is bringing the NPS into the 21st century. It is a win-win-win. The customers like the convenience, the park staff like the alternative to cash and checks, and NPS as a whole likes the efficiency and the positive customer satisfaction.
Treasury's Fiscal Service continues to explore ways to make it easier for citizens to make payments electronically. From digital wallets to online bill payment systems, mobile programs, and near-field communications methods, E-commerce makes it easier for visitors of our national parks to enjoy the trip without the paperwork or the cash.
Learn More:
What agencies use ecommerce and how? Find out more at Pay.gov.