Transformation Stories
Learn How One Chief Financial Officer Used Financial Management Self-Assessment to Develop Winning Plays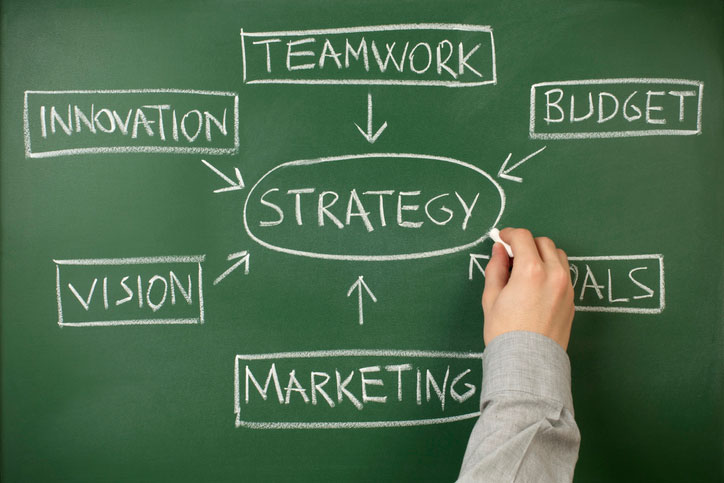 The FM Vision is about CFOs playing a new role focused less on transaction processing and more on program analytics. They can only play that role if they achieve certain levels of performance in transaction processing, accounting, financial controls, and data management.
Federal financial management was not new to Theresa Kohler when she began her job as Chief Financial Officer of the Treasury's Bureau of Fiscal Service last year. She had more than two decades of high-level experience at the Departments of Health and Human Services and Justice, managing complex, $200+ million annual budgets and nearly 2,000 employees in offices around the nation.
"I learned about the Federal Financial Management Self Assessment tool when I started," she said. "I thought it might be helpful."
The tool was created by the Bureau of Fiscal Service to help chief financial officers self-assess their organization's level of federal financial management maturity. It allows users to consider, alone or in a group, whether an organization or division is inadequate or leading in key areas, such as budget and accounting, financial and regulatory controls, data management, communications, and strategic planning.
The purpose of using the tool is not to grade, but to take a good, honest look, and then figure out next steps to improve an agency's financial management. What areas are lacking? What works well? Where should future resources be allocated?
What Is It, Exactly?
The Federal Financial Management Self Assessment tool is a free, five-page document that can be downloaded.
The Self Assessment Tool enables CFOs to assess how well their organization is equipped to enable them to focus on program performance, and what changes they need to make to develop "effective" or "leading" capabilities.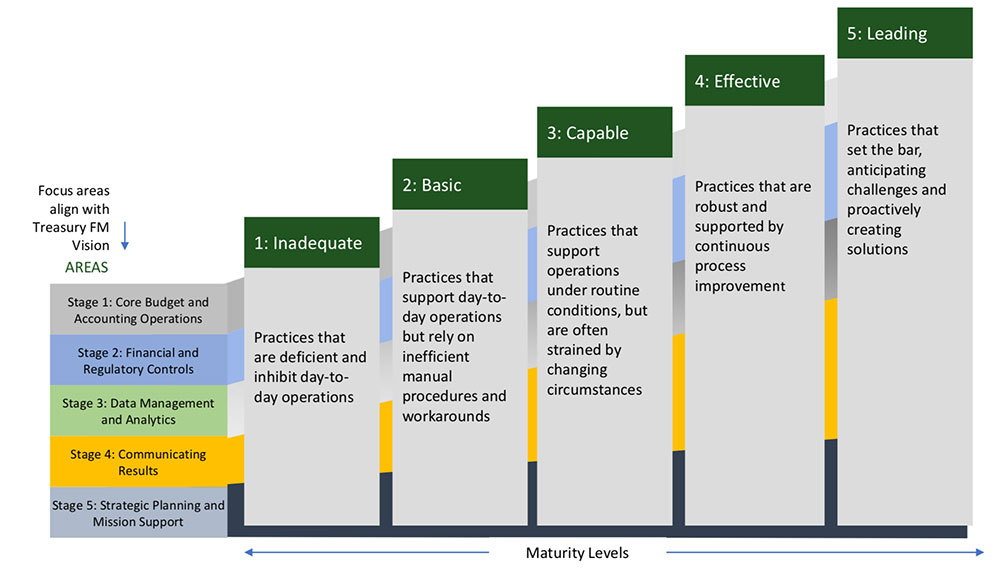 Download the entire Federal Financial Management Self Assessment tool here.
The tool uses a model that shows the five levels of maturity for a federal financial management organization. The levels range from inadequate ("Practices that are deficient and inhibit day-to-day operations") to leading ("Practices that set the bar, anticipating challenges and proactively create solutions.")
The levels are designed to focus on key federal financial management areas: core budget and accounting operations, financial and regulatory controls, data management and analytics, communicating results, and strategic planning and mission support.
A more detailed structure provides examples within the levels. For example, if an organization's core budget and accounting operations use automated end-to-end processes with a mix of batch and system-to-system interfaces, the area would be considered "effective." The tool further expands to greater detail and specification.
The tool provides simple directions on how to get started and how to use the model, which results in an opportunity to discuss findings and areas of improvement.
A CFO Takes on the Self Assessment Tool
At this year's Government Financial Management Conference, Ms. Kohler described her experience using the Federal Financial Management Self Assessment.
She began by asking team managers to honestly assess their areas, which included financial management, accounting, budget, and performance management.
"The assessment didn't take as much time as I thought it would," she said. "It took a few weeks, and we met periodically to discuss progress and findings. We all agreed on the assessments and areas that needed to be addressed."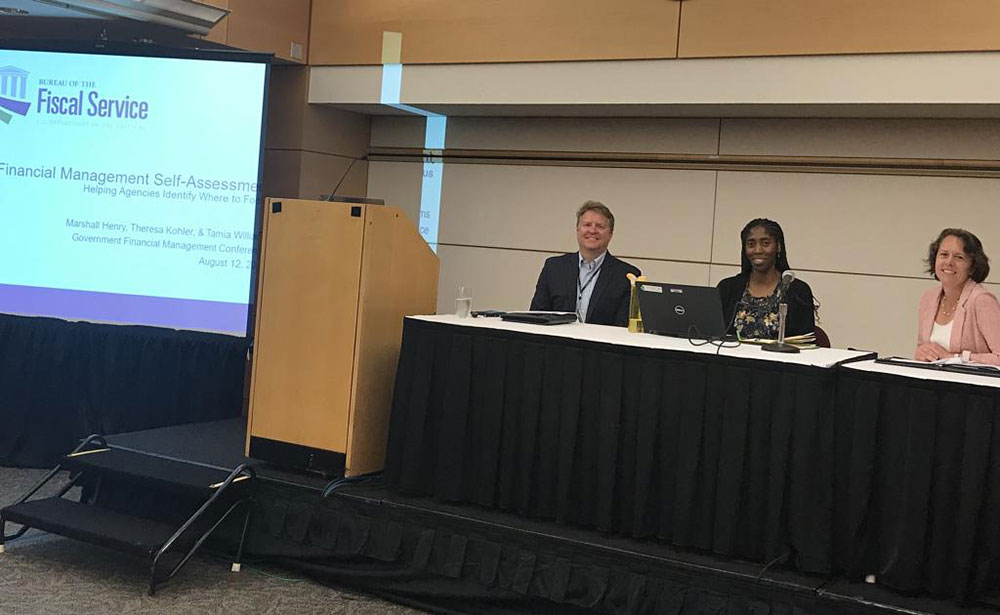 Treasury Fiscal Service staff Marshall Henry and Tamia Williams and CFO Theresa Kohler at the Government Financial Management Conference.
The value of the process, she said, was that it helped the teams focus, answer questions, and put down on paper what was working and what needed attention.
"There weren't a lot of 'ah-hah' moments," she said. "But it turned out to be a valuable conversation about the work we're doing, and what we envision for the future. We asked questions like, what kind of manual work are we doing? What are our measures of performance?"
"We know that we want to go from a processing environment to one that's more analytical, so we can provide meaningful information and to make sound decisions. The tool helped us articulate that vision and decide how we'll move forward," she said.
"We consider the results of our self-assessment exercise as a roadmap for the future."
The Benefits
Setting Priorities: "It's about setting those priorities and figuring out what areas we want to focus on. Some areas are fine – we don't need to be leading in every area. That would require too many resources. But we can determine where we need to pinpoint our efforts."
Driving Discussions: The tool is designed for internal use, and the results can remain within the team. Ms. Kohler found the assessment informative so she briefed senior executives on the results. However, that was not a requirement.
Ms. Kohler said that the results can be helpful in articulating needs and establishing measures to show progress over the long term. "These measures can help articulate what we're doing in an organization, which can be particularly useful when asking for resources."
Scalable: She noted that the tool could be used to assess an entire organization, or parts of it. "You can make it as big or small as you want," she said.
Cost-Effective: Another plus was the cost. "I'm a budget person," said Ms. Kohler. "I'm always looking for the best deal. You can hire a consultant to come in and ask the same questions. Or you can do a self-assessment. It takes a lot less time. It's hitting on the key questions. Self help. Economical. Doesn't take a lot of time."