Transformation Stories
Paying the Coast Guard After the Shutdown: 44,000 Paychecks, 48 Hours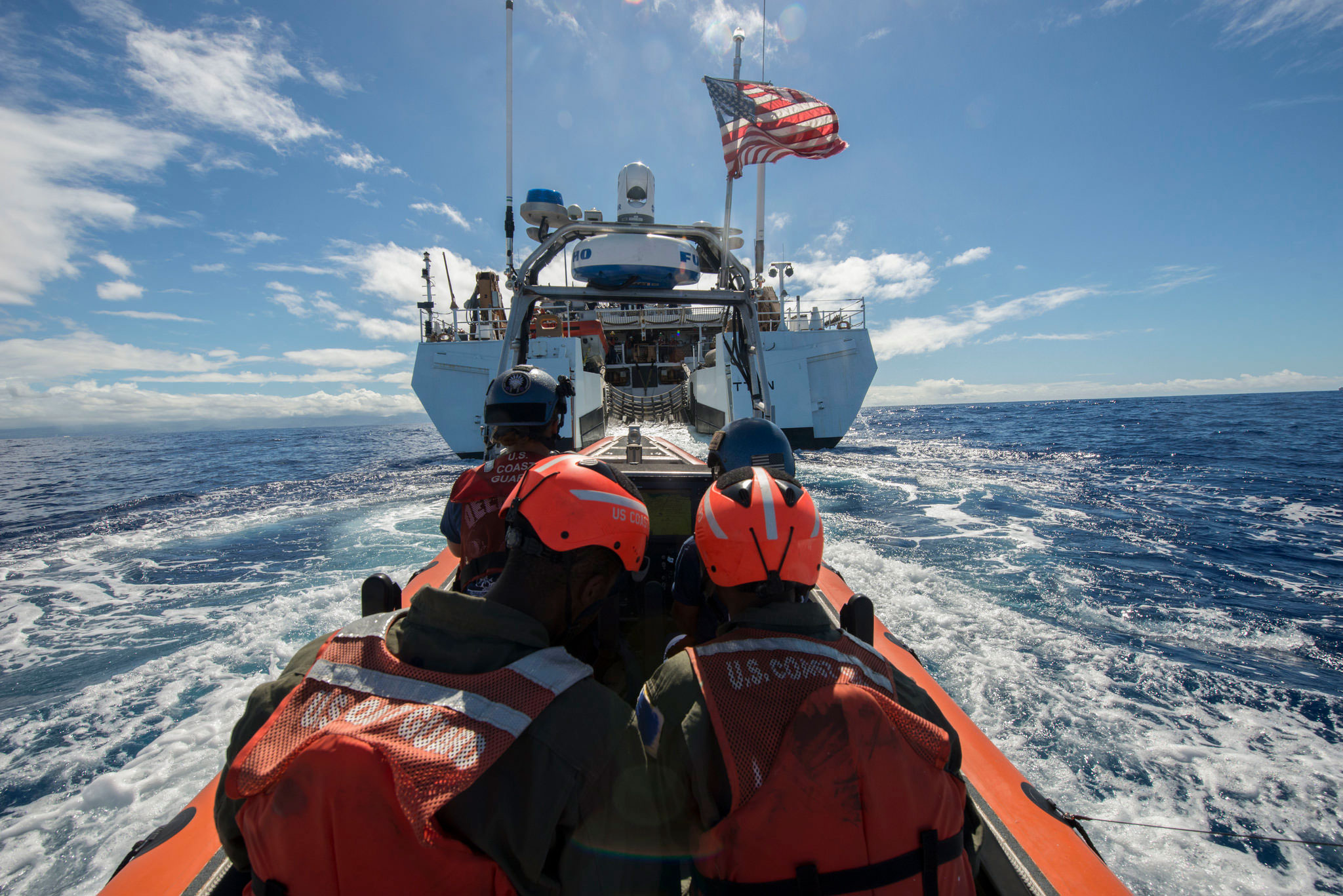 Credit: Coast Guard Petty Officer 3rd Class Loumania Stewart
Each year, the Bureau of the Fiscal Service (Fiscal Service) delivers 1.2 billion payments, totaling $3.5 trillion, to recipients around the world on behalf of more than 250 federal entities. When the federal government partially shutdown on December 22, 2018, paychecks stopped for 800,000 government employees, including those of the United States Coast Guard (USCG).
The shutdown ended on Friday, January 25, and on Saturday morning, the phone rang at Treasury's Kansas City Financial Center. Would it be possible to pay 44,000 USCG personnel by Monday? The answer, without hesitation, was "yes."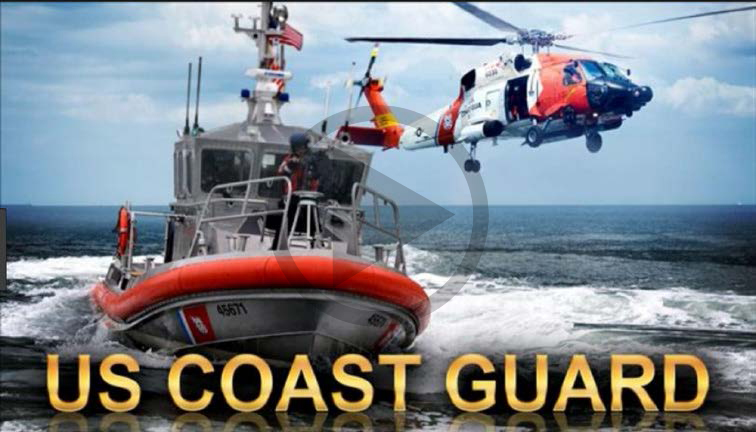 Credit: U.S. Coast Guard video by Petty Officer 1st Class Jetta Disco
Coast Guard in Action
The mission of the United States Coast Guard is to ensure our Nation's maritime safety, security and stewardship.
"We Couldn't Drop the Baton"
Susan Robinson, Executive Director of the Fiscal Service Kansas City Financial Center, equates the federal payment process to a relay race, requiring the passing of the baton from one team member to another. The information needed to deliver a payment must be transmitted seamlessly and accurately from agency payroll systems to Fiscal Service and then to the Federal Reserve Bank for distribution to payees' accounts at thousands of financial institutions around the world.
Funding must also be appropriately distributed and accounted for. The Kansas City Financial Center disburses 87% of the government's payments. Nearly 95% of all payments – and 99.6% of salary payments – are delivered electronically.
"We couldn't drop the baton if we wanted the payments to be made on time," said Robinson.
And while the USCG prepared its payroll for submission to the Fiscal Service, the phone continued to ring in Kansas City as more agencies reached out to ensure their salary and other backlogged payments would be made quickly.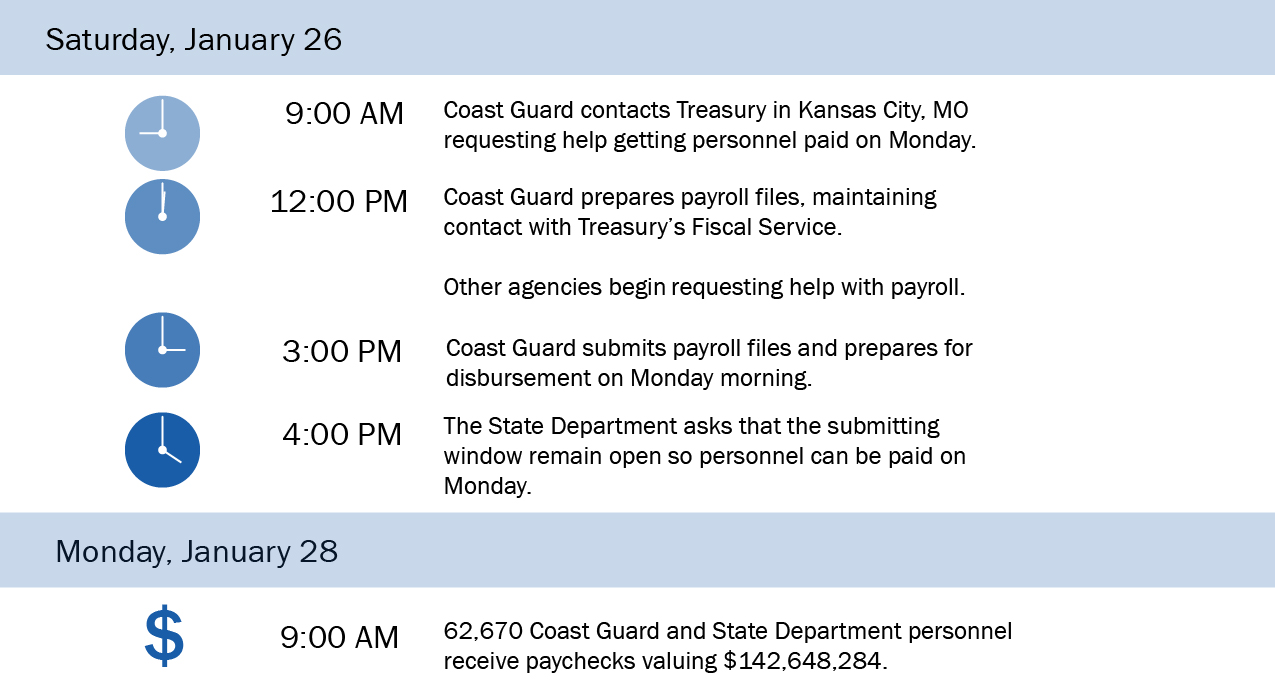 "We got a call on Saturday afternoon when the State Department asked that the submission window stay open to ensure that employees, including many in foreign posts, would be paid on Monday," Robinson said. "Providing quality payment services is the center's primary mission – we are here to serve our customers!"
Salary Payments Hit Bank Accounts on Monday Morning
On the morning of Monday, January 28, nearly 44,000 Coast Guard personnel found their missing paychecks deposited in their bank accounts, as did almost 19,000 State Department personnel scattered around the globe.
That week, Fiscal Service disbursed nearly 1.7 million federal salary payments, totaling more than $2.7 billion. This included salary payments to Fiscal Service employees, many of whom had been working without pay for more than a month to deliver critical social security, veterans benefits, retirement, and other payments for agencies that had available funding during the partial shutdown.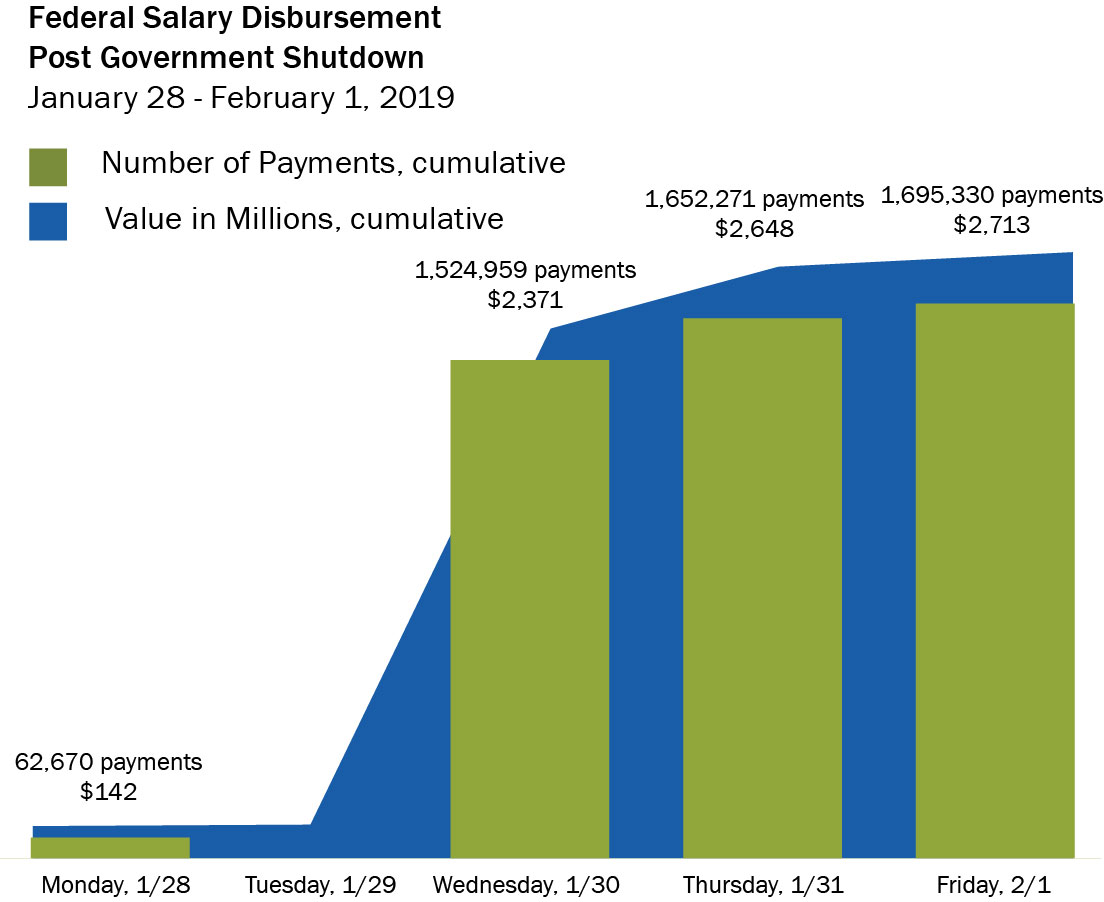 During the week of January 28th, Treasury's Fiscal Service disbursed nearly 1.7 million salary payments valuing $2.7 billion.
A Special Thanks
On February 11, Coast Guard Admiral William Kelly surprised the disbursing team at the Kansas City Financial Center with a special thank you for a job well done. He presented Susan Robinson and employees Cynthia Sheppard, Antoinette Williamson, Carol Matthews, and Christopher Hays with military challenge coins, generally awarded to military service members for special achievement. Also present were the Fiscal Service Commissioner Kim McCoy, Deputy Commissioner Jeff Schramek, and Assistant Commissioner Ronda Kent.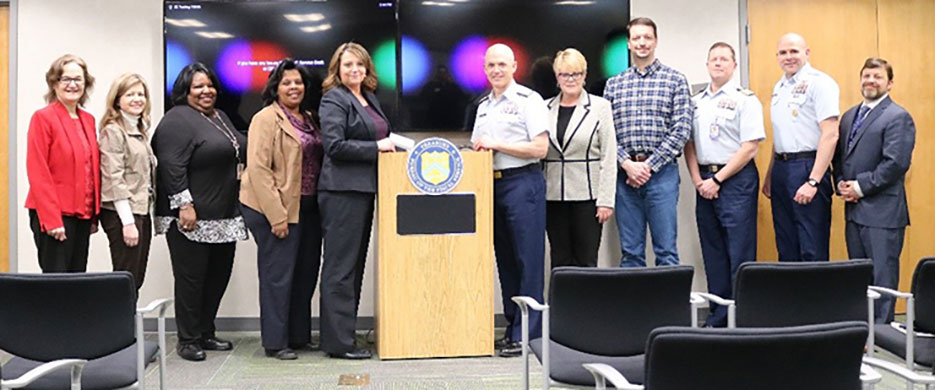 Coast Guard Admiral William Kelly thanks Fiscal Service personnel for ensuring Coast Guard personnel received their paychecks when they returned to work on January 28th.
Setting Electronic Disbursement Goals
Having a dedicated, talented workforce is critical. Also important are systems designed for large scale and speed. Electronic payments make disbursing faster, more accurate, and more secure. Prior to electronic disbursing, challenges such as natural disasters or bad weather could hamper payments for weeks on end as paper checks were printed and mailed out – in extreme cases, it was difficult to find the right addresses to send payments because mail stops were damaged or destroyed.
Treasury's centralized disbursing operations are resilient, standardized, and integrated with most federal agencies. However, 13 percent of government payments are still processed by non-Treasury disbursing offices, and 56 million paper checks are issued. Treasury has set a goal to disburse 95% of federal payments by 2021, and to reduce the number of paper checks – many of them tax refunds – to 40 million by 2020. Stay tuned as Treasury moves forward to meet those goals in the next few years.
Previous Transformation Stories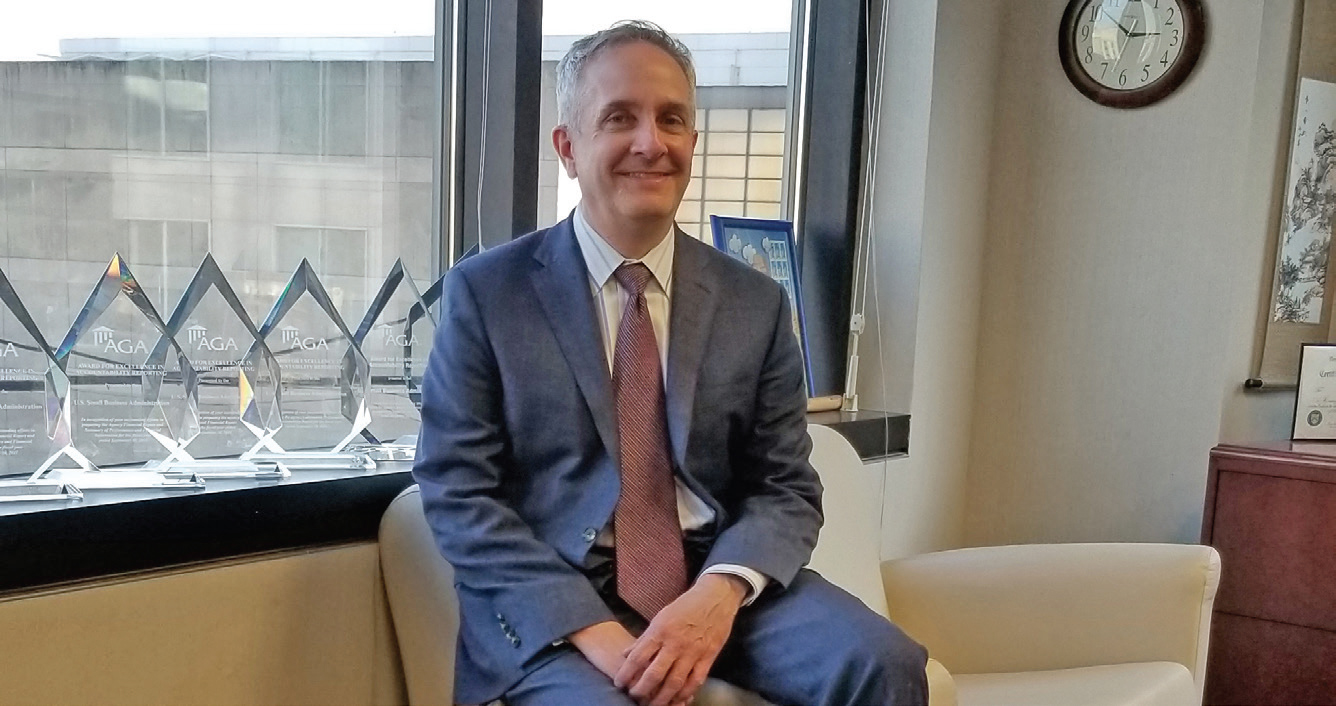 We call it data visualization.
For citizens, it's eye opening.
"With the DATA Act, we can now identify the geographic location of grants and combine that data with employment and census data to evaluate the true impact of our agency's programs."
Previous Story