Advancing the FM Vision with Action: Disbursing Means Getting Paid, and We're good at that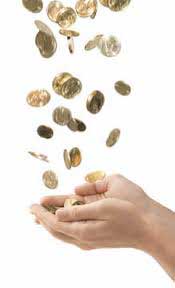 We all need more money in our wallets and piggy banks, right? Let's talk about the goal of converting to Treasury-disbursed payments, which is part of the FM Vision goal to optimize disbursing.
The Bureau of the Fiscal Service is the primary disburser of payments to individuals and businesses on behalf of all federal agencies. Treasury disburses 87% of federal payments. That includes benefits paid by the Social Security Administration and Department of Veterans Affairs, federal income tax refunds, and payments to federal contractors. Annually, Fiscal Service disburses more than a billion payments, with a dollar value of more than $2.4 trillion.
One of the FM Vision goals is to disburse 95% of federal payments through Treasury by 2021. Progress is already under way to reach that goal-the Department of Defense is moving its disbursing functions to Treasury as part of a multi-year effort to achieve efficiencies.
Most payments are disbursed electronically. Fiscal Service is embracing innovative solutions such as stored value cards for military personnel stationed at training facilities, bases, and ships, and prepaid debit cards for those without bank accounts. Electronic payments are faster, more secure and convenient. Recipients can breathe easier knowing payments will be automatically deposited to their bank accounts or on a debit card.
Payments arrive on time even in bad weather or natural disasters. The Associate Director of the Department of Agriculture's National Finance Center noted that when a level three tornado hit New Orleans in 2017, payments showed up on time: "The Fiscal Service's disbursing operation provided prompt and professional service. They allowed us to meet our goal of accurate and timely payroll processing on behalf of our customers." The bottom line? More people are getting their payments on time, every time.
Learn more about Treasury Fiscal Service payment options at: https://www.fiscal.treasury.gov/