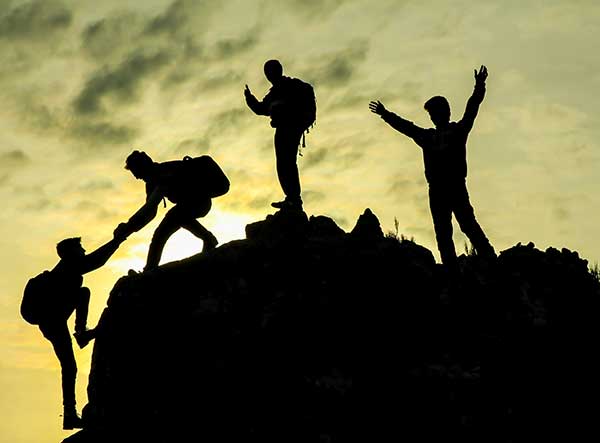 Build Your Leadership Skills: Federal Financial Managers Teamwork, Collaboration, and Leadership at the Government Financial Management Conference
Each year, federal financial professionals gather at the Annual Government Financial Management Conference to check out what's on the horizon. This year, the Fiscal Service has rolled out a 10-year vision for the future of federal financial management. This common vision will strengthen the process by which we all work together. But teamwork matters, and leadership is a crucial part of good teams who will be responsible for carrying out the vision.
Financial management staff are uniquely situated for leadership roles to both observe and move into. At this year's conference, several sessions will be dedicated to building the leaders and teams of tomorrow.
On the first day, don't miss the session, "With our Powers Combined: Fostering Collaboration in Financial Management", presented by leaders at the Bureau of the Fiscal Service, Department of Interior, and Department of Justice, where you can learn about some of the ways we all can move forward together to overcome barriers to government-wide collaboration and teamwork.
Building great leaders and teams relies heavily on motivation. Be sure to check out the session, "Motiving Government Employees: Carrot or Stick?", led by Cynthia White of the General Services Administration, which explores other options that organizations and leaders have in motivating and inspiring teams.
Round out your experience by attending "Leadership Reflections for Financial Managers", where Tony Scardino of the U.S. Patent and Trademark office expands on how federal financial management staff are uniquely positioned for leadership roles at their agencies.
No matter what stage you are at in your career, we are all playing a critical role on the federal financial management team. Much of the "front line" of federal financial management is happening at your agencies and by attending these sessions, we all can become stronger teams, leaders, contributors and collaborators.