Transformation Stories
For Round Two of COVID Stimulus Payments, Fiscal Service Delivers 113 Million Payments in Seven Hours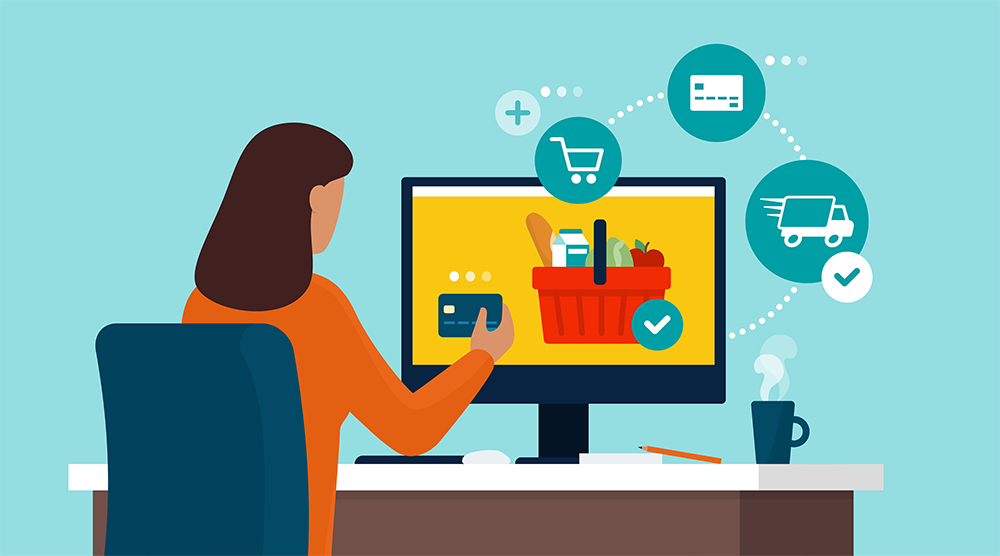 On December 29, 2020, a mere two days after the Coronavirus Response and Relief Supplemental Appropriations Act was signed into law, Fiscal Service disbursed more than 113 million Electronic File Transfer (EFT) Economic Impact Payments valued at $112.2 billion in seven hours, citing another great example of how Fiscal Service continues to deliver for Americans.
Timeline of Second Round of 2020 Economic Impact Payments

This fast-moving effort required coordination and teamwork with many offices across Treasury. Once the law was signed on December 27, 2020, IRS prepared files of eligible Economic Impact Payment (EIP) recipients and forwarded them to Fiscal Service, which quickly disbursed those payments to the Federal Reserve Bank (FRB). The FRB delivered all the EFT payments to financial institutions by 11:00 a.m. Eastern on December 30, giving Americans' access to the money they needed.
On December 30, Fiscal Service's payment and mail operations branches in Kansas City and Philadelphia began printing and mailing nearly 26 million checks totaling $22.7 billion. Meanwhile, on December 30, Fiscal Service delivered more than two million payments totaling $1.25 billion Direct Express cards, and on January 4, mailed eight million EIP Cards totaling $7.1 billion to eligible recipients.
It's worth noting that all of this—the anticipation of the passage of the next stimulus bill, the preparation, and the execution—occurred in the midst of a pandemic and during the holidays. Many Fiscal Service employees, most in Kansas City and Philadelphia, abandoned their plans for holiday leave with family to go back to work. Their selflessness and call to service is unmatched.

Fiscal Service Philadelphia Financial Center workers prepare to begin printing and mailing millions of stimulus checks.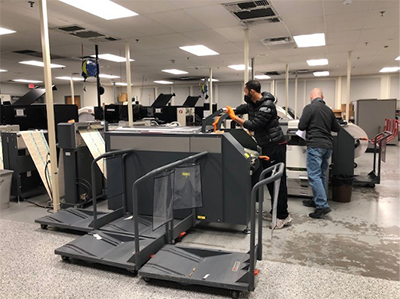 Printing checks overnight in preparationof second Coronavirus stimulus payment mailing.
The second round of stimulus payments came eight months after the first round as the nation continued to struggle with the economic fallout of the Coronavirus pandemic.
Fiscal Service's delivery of the second round of COVID-related stimulus payments surpassed the speed of the first. During the first round, in the spring of 2020, 163 million payments were delivered within two months; 84 million of those payments were delivered via EFT within two weeks of the signing of the Coronavirus Aid, Relief, and Economic Security (CARES) Act.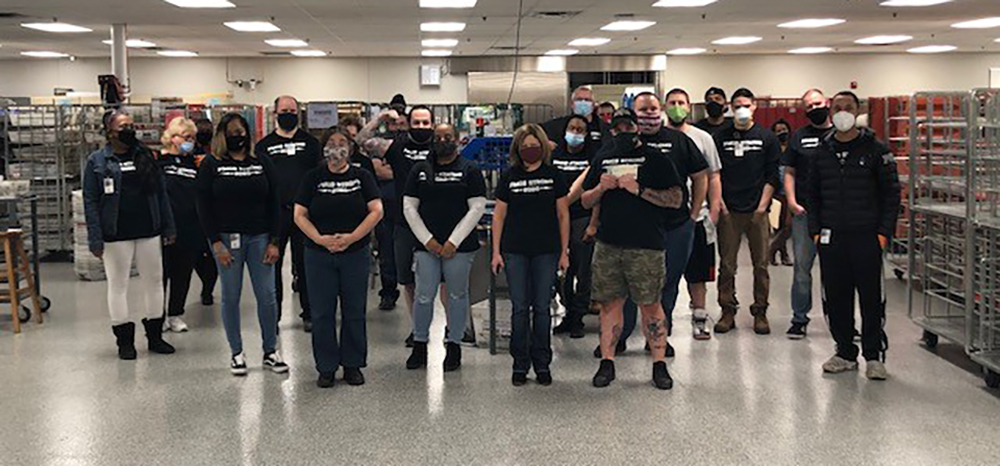 Kansas City Financial Center  Payment and Mail Operation Branch,  PMOB Strong!
Read more about the Fiscal Service's role in implementing the CARES Act.
The lessons learned during round one allowed Fiscal Service, IRS, the FRB, and financial institutions to ensure readiness for future rounds of stimulus payments. Fiscal Service's Information and Security Services developed and refined tools that streamlined the workflow and performed extensive testing in preparation for the next round of payments. Every detail mattered – right down to ordering enough paper stock and envelopes to print and mail 26 million checks.
Federal stimulus payments are not new. However, the scale and speed of the delivery of the two EIP packages are unprecedented. In 2020, more than 300 million stimulus payments were disbursed in two rounds: the first round took two months and the second round took less than four weeks. By comparison, in 2008, it took more than five months to deliver 116 million payments to eligible Americans.
History of Stimulus Payments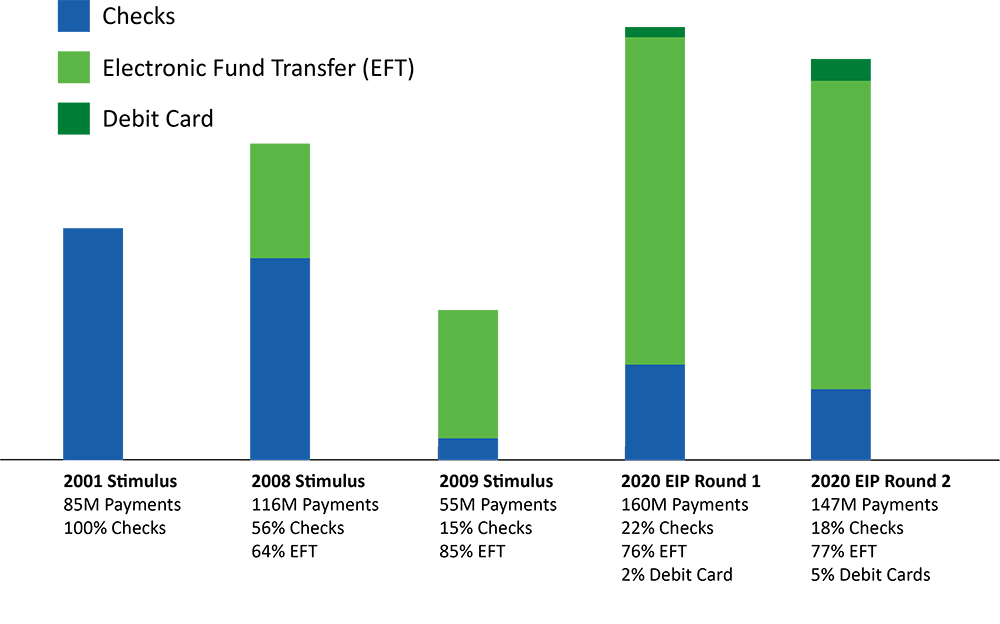 In the past decade, a transformation toward paperless processes in all financial services institutions have resulted in faster, more secure payments. Yet it isn't just automation that made the Fiscal Service's 2020 performance extraordinary. Ingenuity, agility, preparation, and a dedication to serving the American public, are at the heart of every payment that arrived in every bank account and mailbox.
Ronda Kent, Assistant Commissioner for Payment Management for Fiscal Service, praised the staff who worked overnight and throughout the day to ensure these payments were processed. "Those in the payment industry are in awe of what you were able to accomplish. And more importantly, many Americans will get some relief after waiting anxiously for these critical payments that you have delivered to them."
Meanwhile, President Joe Biden announced on January 14, 2021, that another round of stimulus payments may be right around the corner. If and when that package is passed by Congress and signed into law, Fiscal Service stands ready to lead, transform, and deliver those payments.